The Southern Concrete and Construction Group has a close relationship with a number of manufacturers and key suppliers.
A selection are listed below.
Our personnel regularly attend training schemes and events in order to keep on top of the latest product knowledge and application skills.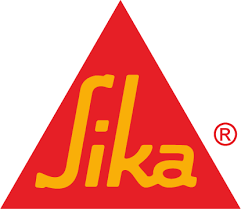 Sika was founded in 1910 and operates as a global company with around 80 production and marketing companies in over 60 countries.
Globally Sika employs in excess of 8,000 people. Sika divides its activities into two business areas – the Construction and Industry divisions.
Sika products are proven solutions in the following:
Sealing
Bonding
Damping
Reinforcing
Protecting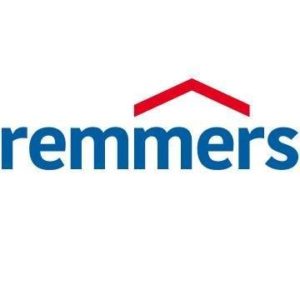 A medium-size family owned company that is a leader in the manufacture of synthetic products for the building and wood finishing industries.
Employing more than 1,000 employees worldwide and supplying over 400 product systems including waterproofing/DPC, facade repair and restoration, flooring systems and wood protection.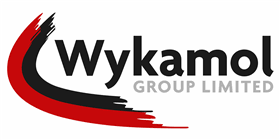 For over 80 years the Wykamol Group has been the market leader in the field of property renovation and repair.
Their range includes products for use in basement waterproofing, damp treatment, gas proofing, wood preservation and protection, cellar conversions and tanking.
Ancon designs and manufactures essential steel components providing strength and stability to buildings and structures around the world. Trusted for their integrity, reliability and compliance, Ancon steel fixings are precision-manufactured to perform in the most demanding concrete and masonry applications.
Ancon applies its technical expertise to create the most efficient, cost-effective and high-performance components for construction projects, including architecturally ambitious high-rise developments, landmark sporting stadia and major infrastructure schemes, such as bridges and tunnels.
For more than forty years, the ground-breaking crystalline technology of Xypex Chemical Corporation has been serving concrete users around the world.
Recommended for reservoirs, sewage and water treatment plants, underground vaults, secondary containment structures, foundations, tunnels and subway systems, swimming pools, & parking structures. 
Xypex products use water as a migrating medium to enter and travel down the capillaries of the concrete. This process precipitates a chemical reaction between Xypex, moisture and the by-products of cement hydration, forming a new non-soluble crystalline structure. This integral structure fills the capillary tracts rendering the concrete waterproof.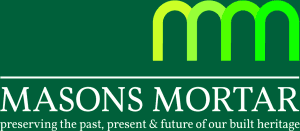 Masons Mortar have been  supplying quality lime products for the care and conservation of historic buildings for 30 years.
Their wide range of materials  ensure the best possible match for historic mortars, perhaps anywhere in the world. Using the  latest technology they offer a unique pigment-based colour matching service  enables us to provide predictive matching for virtually any masonry repair material or mortar. We can colour match Lime wash, Lime paint, pointing & building mortars, renders and Stone and Brick repair mortars.